ALF
SG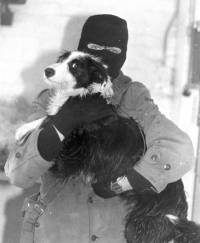 prisoner support
One day people won't have to rescue animals from prison only to end up there themselves but until that day the ALFSG is here to support anybody arrested or imprisoned in the war on animal exploitation.
We support the prisoners in several ways. We send each prisoner a cheque once a month to help with essential items, such as toiletries, phonecards, stamps and stationery and extra food from the canteen. At present we send £50 per month per prisoner.
This figure at least doubles when you take into account that the SG pays for one off items such as radios, books, education courses and daily newspapers, which can make all the difference to lives of the prisoners.
Furthermore, we assist prisoners' relatives and friends with travel costs to enable them to visit the prisoner, which can be quite costly as prisoners are often kept hundreds of miles away from their home towns.
All of these things play a vital role in ensuring the prisoners' lives are made that bit more tolerable at a time when they are most vulnerable, that they are not isolated and are able to keep in touch with loved ones and have the resources to make the best use of their time spent behind bars.
For current prisoners in the UK and abroad, click here. Also, see other prisoner support sites on the links page.
It has been said you can judge a movement by the way it looks after its prisoners, and the SG and VPSG fulfils this role in our movement.