ALF
SG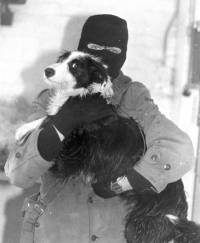 facing prison - A basic guide for Vegan prisoners (revised 11/08)
Attending Court
Going Prepared for Custodial Sentence or Possible Period of Remand
At this stage the prison support groups should have been contacted so they can ensure that a Case Worker is available in the office to contact the prison in the eventuality of a custodial sentence or period of remand being given, in order to give the appropriate prison advice on the requirements of vegans regarding vegan food/toiletries.
At each court attendance you should go prepared to receive a custodial sentence as court procedures involving different cases are constantly changing. For example, you may be told that a case will be heard over a five day period, only for it to conclude on day 1. For this reason you should take with you each day items that will be of use to you in prison; provided of course you are on bail. The following is a list of some essential and non essential items.
Money

You will be allowed to spend £10 a week minimum of private cash on items such as phone credit, toiletries, food, stamps, tobacco, etc.

Make sure you take at least £50 cash to court with you as this will go straight into an account for you when you reach the prison.

Writing material

Take paper, envelopes and stamps. Some prisons will allow these, some will not.

Footwear

Most prisons will allow a maximum of three pairs of footwear. We recommend a pair of trainers for the gym and everyday wear, flip flops for the shower and smart shoes if you are going to court again. Additional footwear may need to be purchased by saving the £10 a week private money allocation, together with any wages [about £7 per week] until you can buy footwear and clothing by mail order.

Clothing

Women
In most womens' prisons you are allowed to wear your own clothes whether you are on remand or convicted. There will be a set amount of clothes you can have in your possession. This varies from prison to prison, but if you take 6 bottoms and 8 tops you'll definitely be allowed these. You can take a reasonable amount of underwear and socks. We recommend dark colours and machine-washable fabrics for practical reasons.

Men
In most mens' prisons you can wear your own clothes on remand, but not when you are convicted.

Generally, you have a limited time period to get your clothes in up to your volumetric maximum - ask in reception what you are allowed to have and then arrange for friends or family to bring it in. They will have to clearly stipulate when booking the visit that they are also handing in property for you.

Reading material

You will probably have plenty of spare time the first week or two so consider taking a few books to read - no more than four. You will be introduced to library facilities during your induction period. However you will need something to occupy yourself with in the meantime.

IMPORTANT NOTE: COMPANION ANIMALS

If you have animals please ensure that you have made satisfactory arrangements for their care prior to a possible custodial sentence. Regrettably the VPSG and the SG are unable to take on this responsibility.
Radio/CD player

You are allowed a radio/CD player, but not an MP3 player. It is best to take a cheap new one, since some prisons will only allow new ones.

Tobacco

You are not allowed to take in tobacco, cigarettes etc and will have to purchase these from the canteen.

Toiletries

Very few prisons allow toiletries to be taken in on reception; if they do they would need to be new and sealed. However, in 2004 VPSG's recommendation that all prison issue toiletries should be suitable for vegans and not tested on animals was accepted. If the prison you arrive at does not have them you should make an application to the Governor and inform him that they are available for their purchase through the Greenham Contract:

Hair & Body Wash 100ml and 250ml code 513032
Shave Gel code 513033
Sejems Freshmint Toothpaste code 513023
Low Lather Detergent code 51304
Other vegan friendly items may also be stocked:

The Collection - Hotel Complimentaries - Liquid Soap
Pampered Blue Ice Roll on - Chillwoods Deodorant
Freshmint Toothpaste - Jordans Personal Care
Note: No prison bar soap is suitable for vegans.



If the prisoner wishes, they can request an order from Honesty through their canteen and pay for them. If difficulties are experienced VPSG can try to assist in order to enforce the principle that strict ethical vegan prisoners should be offered the equal opportunity to order suitable ethical toiletries for their use.

However, initially this is processed by completing a General Application to the relevant department in your prison. Ask your spur officer who to address it to.
Sometimes, when arrested, you may be held overnight at the police station and taken to Court the next day. Alternatively you may be in prison and taken to the Court for a hearing. You will be held in a cell at the Court and the question of food may arise.
Our information is that Group 4 [one of the companies used for the transportation of prisoners] do not have any vegan pre-packaged food available. You are entitled to be fed and can insist that they provide you with suitable food. Your solicitor and the VPSG may be able to help you with this if contacted.
Three other companies used for transportation are Reliance, Premier and Securicor. The same will apply to them as they are also responsible for your welfare whilst you are in their care.
Arriving at the prison
Once you have arrived at the prison you will be processed at reception. This will inevitably involve a period of waiting around until you are seen.
You will first be strip searched which will involve all items of clothing being removed and each item searched. At no time should all clothing be removed at once [i.e. the lower half of your clothing should be intact while they are searching the top half and vice versa].
All your property will be listed on your property card. The items you are allowed will be handed back for you to take with you into prison, while other items will be stored for you. You will be allowed to hand out stored or in possession items on visits, providing you make an application beforehand.
You will usually be given a pack containing basic toiletries, comb and a toothbrush. This often contains the vegan prison-issue toiletries mentioned above; memorise them to ensure you have vegan toiletries right from the start or take this list with you.
Your photograph will be taken and you will then be issued with a prison number. This number will usually remain with you throughout your sentence whether you are on remand or convicted.
You will be asked whether you have any medical problems or are on any medication - this is the best opportunity to clearly state that you are a vegan.
Free phone call
You should normally be entitled to a free phone call when you go through reception so make sure you have the numbers you need with you.
Phone numbers
You can ask to write down numbers you will need from your mobile phone before it is put into stored property. Make sure you take the VPSG's emergency number with you.
Reception packs
You will be offered a choice of:
1. Smokers' pack: contains rolling tobacco, rizla papers and matches.
2. Goody pack: contains sweets - no use to you as not vegan.
3. £3 phone credit.
Prisoner Support's role if you are detained in prison [back to content menu]
If you are sentenced or remanded, prisoner support will contact the prison informing them of your arrival and advising them of your requirements.
The kitchens will then be contacted and we will ascertain whether they have a copy of the free VPSG Catering Information pack that was despatched to all prisons in 2007 and whether they have our prison news sheets. If they require replacements these are despatched immediately.
Copies of all correspondence sent on your behalf will be forwarded to you.
Prison life
Comprehensive recommendations regarding the storage and handling of vegan food have been agreed by the VPSG and HMPS Catering Department - Corby. Have had them installed in PSO5000. This information is included in the above mentioned Catering Information Pack. Copy of PSO5000 available from the VPSG free on request. (a donation towards printing and postage is appreciated)
However, some guidelines are mentioned below for your guidance:
Vegan food should not be cross contaminated with any form of animal protein at any stage of the storage/handling or serving.
Uncontaminated oil should be used to cook the vegan choice which includes items such as roast potatoes and chips.
It is important that a fortified brand soya milk is provided to ensure adequate supplies of calcium are received. The average adult requires 700mg/day. Calcium is important in the assimilation of B12 which is normally provided in the form of a yeast extract. However, Calcium requires a Magnesium source in order for the body to synthesise this mineral. See Information Sheet for sources of Magnesium.
Canteen sheets are issued on a weekly basis in order for prisoners to order food items/toiletries. The amount you are allowed to spend will vary from prison to prison as will the items that will be allowed.
If difficulty is experienced the VPSG can assist prisoners in trying to obtain certain vegan nutritional food items/toiletries through their canteen.
Prisoners' shops/canteens should make every effort to stock food, toiletries and other items for which there is a demand from ethnic minority prisoners. These might include oils and creams for toiletry purposes, a variety of fruit produce and items such as non-Christian greeting cards. Where prisoners request items which are not stocked, prison shops can order them through a supplier. Vegan products, especially food items and toiletries, should also be available either as a stock item or by arranging for goods to be ordered for prisoners.
In general, all items for prisoners should be purchased through the prison shop. An exception to this is made when shopping for ethnic minority goods where these would not otherwise be available [see IG 72/1994].
Advice on minority diets and wholesale outlets for the purchase of ethnic minority goods may be obtained from Supply and Transport Services, who should also be able to offer advice on the supply of vegan products.
Result of Research done by the VPSG Update March 2005
VPSG drew to the attention of both the Prison Service and Aramark that they currently continue to discriminate against vegans by not offering equal opportunities.
They are currently continuing to campaign for vegan items to be included.
However, as no decision has so far been reached, should your inmate's shop be run by this company, it is recommended that you seek the assistance of the VPSG.
You will then be taken to Healthcare and be seen by a doctor. At this point make sure that it has been put on your files that you are vegan. Also remember to inform them if you need to arrange any herbal remedies. If you are having problems in this area the VPSG may be able to help.
Shortly after your arrival you will receive from VPSG some Diet Sheet Records. This information will help assess the nutritional value of the prison food you are being provided with. It is helpful to us if prisoners complete these and return them for the full 3 / 4 week menu cycle. The Diet Sheet Records may be copied by us and used in order to ensure a nutritional diet is provided.
If individual prisoners feel they require extra vitamin requirements these should be requested through Healthcare. If this avenue is not feasible these should be ordered through the Canteen for your purchase [See note in Prison Service Guidelines] or the VPSG may be able to send you in VEG1.
Basic Nutritional Information Relating to the Vegan Diet: See Attachment 2.
Remand

Visits can be booked over the phone without a visiting order, and you will usually be allowed more visits than if convicted.

Convicted Prisoners

When convicted, the prisoner is usually allowed a Reception Visit in the first week after they arrive at the prison (this will depend on the individual prison so check as some stipulate that the Reception Visit must take place within the first 48 hours). For this visit a Visiting Order (V.O.) is not required, the visitor can just book the visit over the phone.

After this your visitors will be required to be in possession of a V.O., which they use to book a visit.

V.O.'s are normally issued on a weekly basis. You will get around 2-4 visits a month as a convicted prisoner. You will get more visits and longer ones when you are enhanced.

Normally there is a restriction to three adult visitors per V.O. Make sure your visitors check ID requirements for visits since these vary from prison to prison. Some prisons are very strict e.g. HMP Bronzefield visitors may be turned away if they don't have the correct I.D.
There are three status levels that you can be at as a prisoner:
Standard Prisoner: Your status on arriving at prison.
Enhanced Prisoner: This is attained by attending work or education and by general good behaviour.
Basic Prisoner. This is attained as a result of bad behaviour and will result in a loss of privileges.
The higher your status the more privileges you get, for example more visits.
For your information all behaviour in breach of prison rules is documented in your personal file during the whole sentence.
Once you have seen Sentence Planning you may be required to undertake certain courses. They can help with tagging if you are doing a sentence over 4 months and under 4 years. For any sentence over 4 years, you will be automatically released at the halfway point. For IPP sentences, speak to your lawyer.
Prison education could present you with a chance to enhance your academic abilities. It is also important as a way to keep your mind active.
There may also be the opportunity to learn computer skills which can be an advantage on your release and also A Level Courses according to the length of your sentence.
Access to Open University Courses is also a possibility with the added bonus of payment for the course being available from the Prison Education Trust. If a second OU is undertaken the Home Office will pay. Prisons won't pay for correspondence courses until you are sentenced.
Dealing with problems
Your Personal Officer should be your first port of call if problems arise. They are in effect the first step in any process of complaint or request you may wish to make. Your Personal Officer will also be the one to monitor your progress through your sentence and complete paperwork concerning such things as Home Detention Curfew [HDC].
These forms are to be completed when other channels of complaint have failed. These [if not readily available] should be issued to you within 7 days of applying and a reply should be received within 3 days of completion.
Once your reply is received if you are not happy with the response the next step is to fill in an appeal to your complaint, and then appeal to the Governor. Normally at this stage it will be settled amicably. The next step is the Ombudsman. This must be done within one month of receiving your final response. You can also request that the Prison Ombudsman investigate your complaint if the Prison Service does not reply to you within the 6 week maximum deadline.
Note: You can also make an application to see the Board of Visitors who may be able to assist.
The Prison Ombudsman is an independent official responsible for considering complaints from prisoners about almost any aspect of their treatment in prison.
The Ombudsman cannot consider complaints made about outside bodies such as the police or the courts.
You must contact The Ombudsman yourself. He/she cannot consider complaints made by prisoners, families or friends.
[For further information see Prisoners Information Book]
Other information
Initially your personal officer should be given the opportunity to sort out any vegan related problems you may be experiencing. It is recommended that you keep an accurate note of any applications, discussions and commitments in a diary so that if VPSG need to become involved, they have the history of the situation.
It is recommended that you consider trying to build a working relationship with your Personal Officer, the S.O [Senior Officer], P.O [Principle Officer], Governors and kitchen staff if possible to try to ensure that results are achieved as quickly as possible.
If you have a genuine problem you are unable to sort out through the normal channels within prison then contact the following:
Vegan Prisoners Support Group
BM 2107, London. WC1N 3XX
Tel/Fax: +44 (0)20 8292 8325
email: info@vpsg.org
www.vpsg.org; www.vpsg.info
Supplying them with the above mentioned diary of events.
Membership of the undermentioned society is no longer necessary in order to obtain a vegan diet so membership is optional.
The Vegan Society,
Donald Watson House
21, Hylton Street
Hockley
Birmingham
B18 6HJ Tel: 0121 523 1730
Handy addresses
(Updated November 2008)